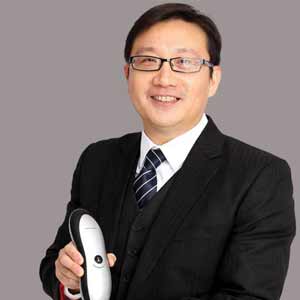 Dr. Lin Yang, Founder and CEO
Since the turn of the century, the aesthetics of how humanity can control their aging has undergone stark changes. From surgical procedures that helped shrink waistlines to the use of high-tech laser equipment to remove hair, cosmetic treatments, medical aesthetics has become increasingly more sophisticated to meet the rising needs of worldwide consumers. In Asia, most medical aesthetics equipment manufacturers carve their place in the highly competitive market by leveraging proven technology applications from the U.S. and Europe, and developing a product for APAC customers. And while this approach does shrink the R&D and go-to-market timelines for a product, it also overlooks the key factor of skin type disparity between individuals from the west and their Asian counterparts. As a result, numerous aesthetics products, while being expensive, do not offer the desired outcome to their Asian users.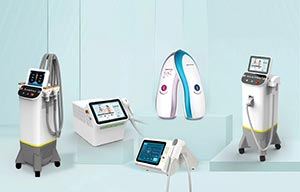 Addressing this need in the market with its proven track record and portfolio of high-quality laser-powered aesthetics systems is China-based Lotuxs. Founded in 2012 by Dr. Lin Yang, Lotuxs was established to deliver innovative, safe, cost-effective, and high-efficiency laser systems for medical and aesthetic applications. As a veteran of the high-tech laser industry, Dr. Yang has worked in some of the world's leading laser companies, including Spectra Physics Inc., OSRAM, nLight Photonics Corp., and DILAS Diodenlaser GmbH. During his stint at DILAS, Dr. Yang was appointed as the Director of the China region, a role which helped him gain the know-how on the critical steps (quality engineering, process control, product development) in the large-scale manufacturing of a product. "My time at DILAS helped me understand the vital role lasers play in the development of a product for the medical, diode-pumped solid-state pumping, defense, and materials processing markets," says Dr. Yang. Subsequently, after learning more about the medical aesthetics applications of lasers, he started Lotuxs in the Optics Valley of Wuhan.
In the next three years, the company developed its first high power diode laser-powered product, a professional hair removal machine, and offered it to over 40,000 women in China. Unlike its competitors that relied on foreign studies, Dr. Yang started a dedicated research lab for his company and employed experienced doctors to conduce treatment for all users. During this process, the company leveraged the insights gathered from feedback to customize the specifications to align with the needs of the Asian market. After the launch, Lotuxs received high praise from across their Chinese clientele, which helped Dr. Yang further develop its product to cater to foreign markets. Following the success of its laser hair removal product, Lotuxs launched its laser therapy and laser lipolysis systems to the domestic market. "The innovative design, creative application, and comprehensive perspective offered by our laser therapy and lipolysis products ushered Lotuxs into a brand-new paradigm of high-quality growth," adds Dr. Yang.
The innovative design, creative application and comprehensive perspective offered by our home laser hair removal, laser therapy and lipolysis products ushered Lotuxs into a brand-new paradigm of high-quality growth
Further discussing the core competencies of Lotuxs, Dr. Yang mentions his company's emphasis on always combining the latest technology with comprehensive industry experience to offer a product that far outshines contemporary systems. "Our products are driven by laser components development such as diode laser chip technology and creative understanding of laser and its applications," states Dr. Yang. Perfectly illustrating Lotuxs pursuit of innovation is its use of high power VCSEL (Vertical-Cavity Surface- Emitting Laser) within its SILKPRO V4 home laser hair removal system, which provides better temperature resistance, high-quality laser beam, and lower cost of ownership. In addition, Lotuxs' laser lipolysis system offers significantly shorter treatment times as compared to its competing laser lipolysis systems. Dr. Yang explains how typical laser lipolysis systems offer a 25-min non-invasive treatment where the customer begins to see results in 6-12 weeks. This works well in the U.S. and Europe, but in Asia, clients demand to see instant results. To meet this challenge, Lotuxs developed a unique RF treatment to provide a 40-mins treatment after the 25-mins laser lipolysis, which achieves instant results. "We have achieved a reduction of 14cm in a user's waistline in 60 minutes, which I think is one of the fastest recorded times for laser lipolysis procedures," opines Dr. Yang.
Moving forward, Dr. Yang plans to launch an upgraded home-use laser hair removal device as well as a 'first-of-its-kind' SILKPRO home-use 1064nm diode laser-powered hair removal product to deliver better outcomes for individuals of different skin types. With the release of these systems, the company is perfectly poised to expand its footprints across the globe, especially in the U.S. and Chinese markets. To conclude, Dr. Yang reiterates the ethos of Lotuxs, "We will continue adopting the latest technology and customize it with IF award-winning designs that meet client specifications and drive innovative laser technology, creative thinking, and unique applications."